So I carefully took off the right hand silencer careful not to disturb the oil leak marks because I know that you all have so much staked on this.
Most of the mess is on the outside of the middle silencer but the leak/source was coming from above somehow.
There was no evidence of leaking from the header/silencer connection.
There was no evidence of excess oil coming out from the hole.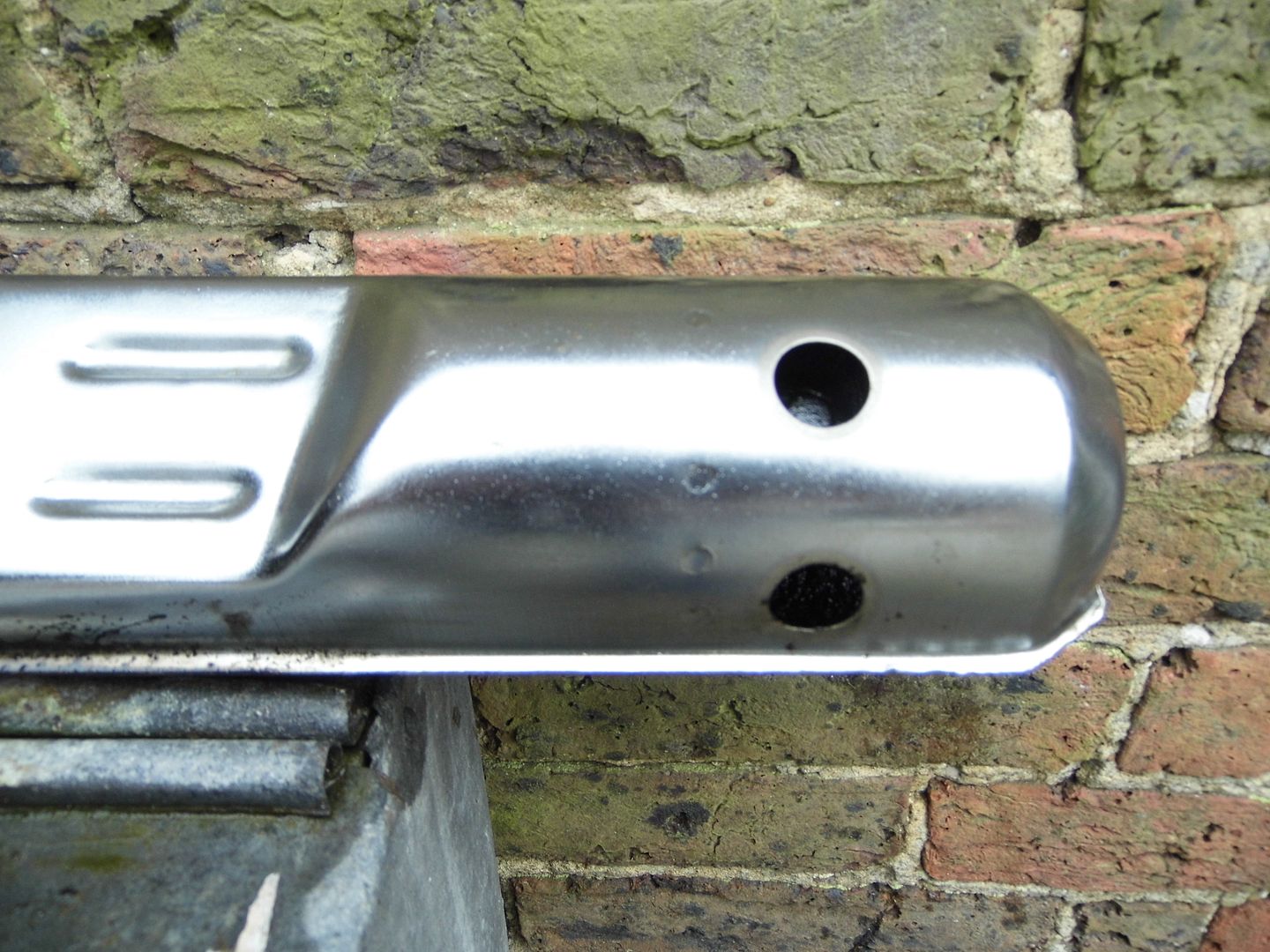 It seemed to be coming from under the black bracket.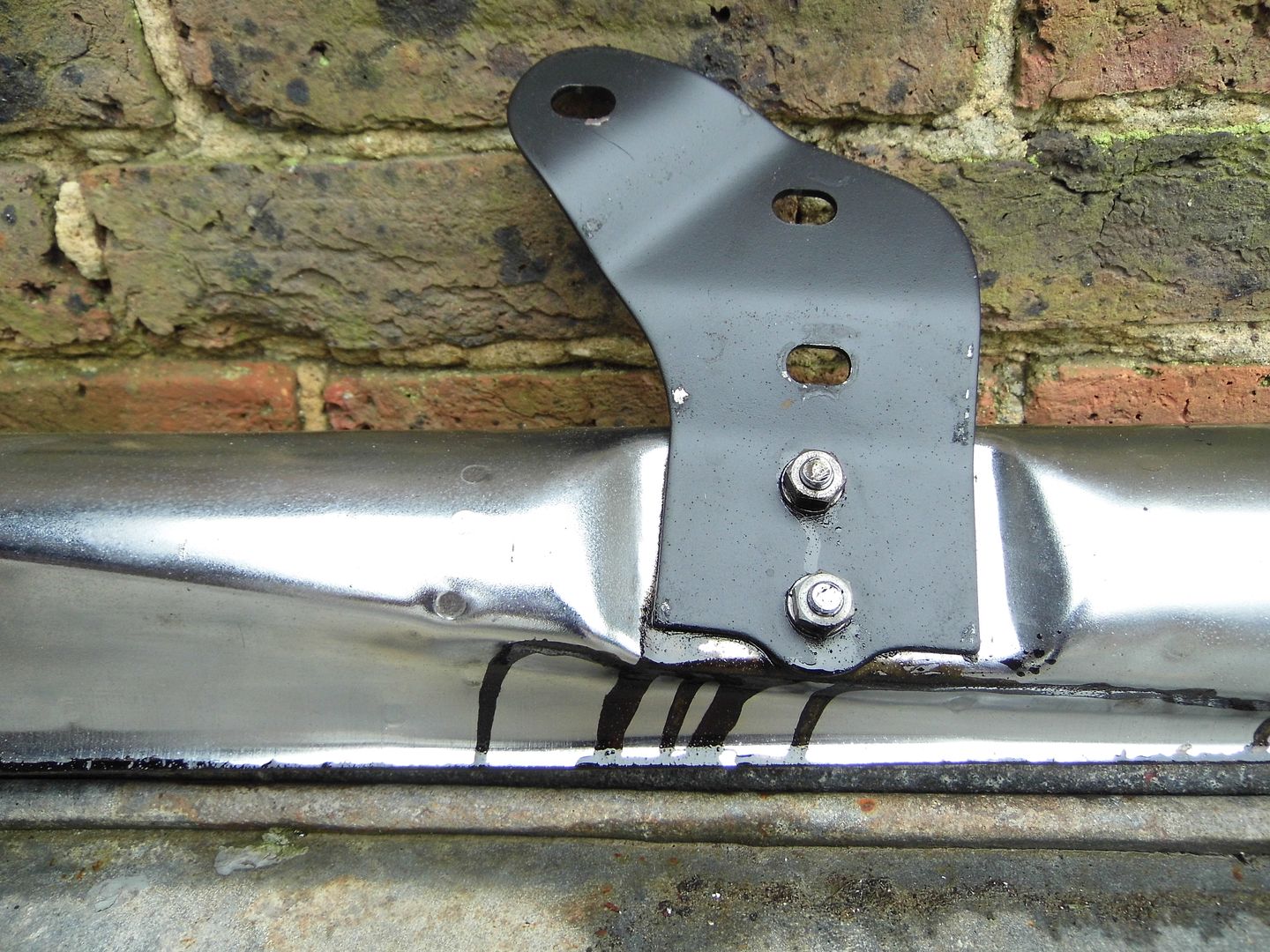 In fact from round the bolt that fixes on the black bracket.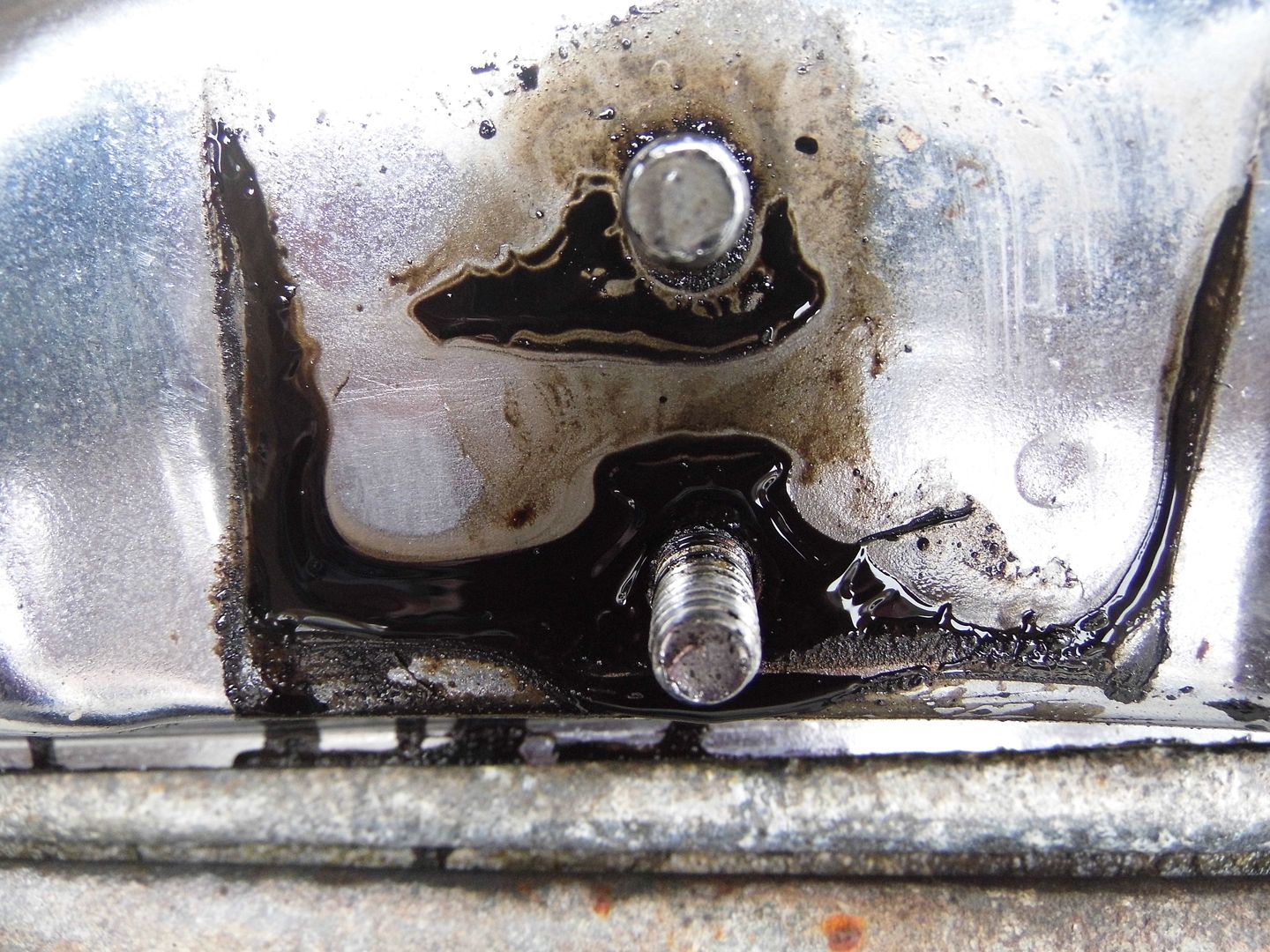 I cleaned it off and the bolt is firmly fixed in place, there seems nothing to repair and not sure if I can use some sort of sealant round the join? For now I just bolted it all back together again and we'll see if it leaks again.
By the way, what is the purpose of the second clip round the bottom of the header pipes? My old S3 didn't have this clip, just the main one clamping the silencer onto the down-pipe. Does it just prevent the rubber mounted clamp working its way forward?